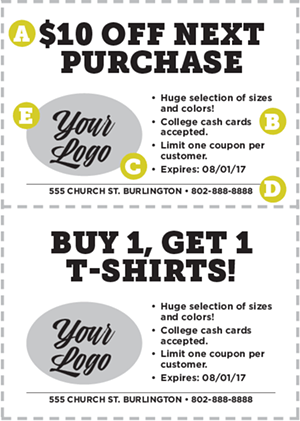 Young people want coupons —they told us so! With the purchase of a 1/4 page ad or larger in this year's What's Good magazine, you've earned a bank of coupons designed to motivate readers to interact directly with your business.
Best Practices for Best Results
Offer a significant discount. 10-20% off will often NOT yield noticeable results.
Consider an offer that looks like free cash, e.g. "$10 Off Any $50 Item"
This magazine will be published in August and will be distributed through the following spring. Make sure your coupons' expiration dates are no earlier than August 1, 2018.